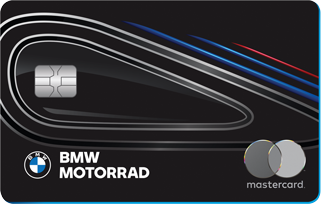 BMW Motorrad Card
You'll earn the following points with the BMW Motorrad Mastercard:
4X
---
Earn 4X Points per $1 spent on eligible BMW Motorrad purchases.1
3X
---
Earn 3X Points per $1 spent on eligible gas station purchases.
2X
---
Earn 2X Points per $1 spent on eligible restaurant purchases.
1X
---
Earn 1X Point on all other eligible purchases.
New cardmember offer!
5,000 Bonus Points
Earn 5,000 bonus BMW Reward Points after you spend $500 in purchases within the first 90 days of account opening!2
Intro APR
0% Intro APR on purchases and balance transfers for 12 billing cycles. After that, a variable APR applies, currently 19.24% to 29.99%.*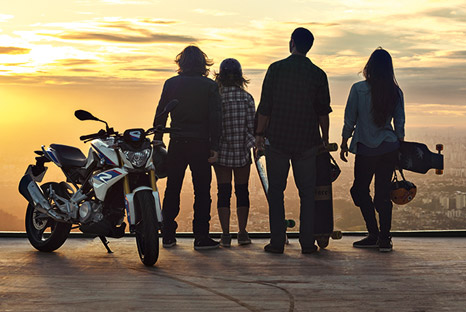 25% more on BMW redemption.
Get 25% more value when you redeem points for a BMW Rewards Card. Use it for BMW Motorrad service, accessories and more. For example, 20,000 points are worth $250 at BMW Motorrad Dealerships.3
More rewards options.
Choose your reward and ride your way.

Travel

Merchandise

Cash Back
Monthly Bike Payment
KICKSTAND UP, THROTTLE OPEN, LET'S RIDE.
LET THE MOMENTUM GRAB YOU.
Use your BMW Motorrad Card and save 20% when you book a class through the BMW U.S. Rider Academy.